Team 2017
2017 TEAM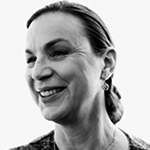 Victoria Vesna
Founder + Director
Victoria Vesna
Victoria Vesna, Ph.D., is a media artist and Professor at the UCLA Department of Design | Media Arts and Director of the Art|Sci center at the School of the Arts and California Nanosystems Institute (CNSI). She is currently a senior researcher at IMéRA – Institut Méditerranéen de Recherches Avancées in Marseille (2011-2013). Her work can be defined as experimental creative research that resides between disciplines and technologies. With her installations she explores how communication technologies affect collective behavior and how perceptions of identity shift in relation to scientific innovation. Victoria has exhibited her work in over twenty solo exhibitions, more than seventy group shows, has been published in excess of twenty papers and gave 100+ invited talks in the last decade. She is the North American editor of AI & Society and in 2007 published an edited volume - Database Aesthetics: Art in the age of Information Overflow, Minnesota Press and most recently an edited volume entitled Context Providers: Conditions of Meaning in Media Arts. (co-edited with Christiane Paul and Margot Lovejoy). Intellect Press, 2011.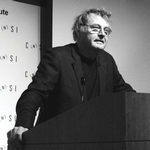 James Gimzewski
Scientific Director
James K. Gimzewski
Jim Gimzewski is a Distinguished Professor of Chemistry at the University of California, Los Angeles; Director of the Nano & Pico Characterization Core Facility of the California NanoSystems Institute; Scientific Director of the Art|Sci Center and Principal Investigator and Satellites Co-Director of the WPI Center for Materials NanoArchitectonics (MANA) in Japan. Prior to joining the UCLA faculty, he was a group leader at IBM Zurich Research Laboratory, where he research in nanoscale science and technology for more than 18 years. Dr. Gimzewski pioneered research on mechanical and electrical contacts with single atoms and molecules using scanning tunneling microscopy (STM) and was one of the first persons to image molecules with STM. His accomplishments include the first STM-based fabrication of molecular suprastructures at room temperature using mechanical forces to push molecules across surfaces, the discovery of single molecule rotors and the development of new micromechanical sensors based on nanotechnology, which explore ultimate limits of sensitivity and measurement. This approach was recently used to convert biochemical recognition into Nanomechanics. His current interests are in the nanomechanics of cells and bacteria where he collaborates with the UCLA Medical and Dental Schools. He is involved in projects that range from the operation of X-rays, ions and nuclear fusion using pyroelectric crystals, direct deposition of carbon nanotubes and single molecule DNA profiling. Dr. Gimzewski is also involved in numerous art-science collaborative projects that have been exhibited in museums throughout the world.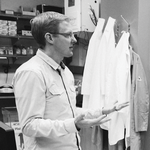 Adam Stieg
NanoLab Director Emeritus
Adam Stieg
nanopicolab.cnsi.ucla.edu/stieg
Adam Stieg serves as Director for the Sci|Art NanoLab Summer Institute. As a scientist and educator at the California NanoSystems Institute (CNSI), his work focuses on developing integrated approaches to study material systems at the interface of traditional boundaries. Through the implementation of original experimental techniques, this research seeks to bridge the gap between our current understanding of nanomaterials and their fundamental properties with how these systems tend toward complexity at increased scales of space and time. Dr. Stieg's research activities are augmented by active collaboration with artists and designers on various projects, installations, and public exhibitions that directly inform the scientific process and provide motivation to develop new educational content that conveys the need for creativity in innovation.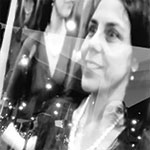 Claudia Jacques
Associate Director
A Brazilian-American interdisciplinary artist, designer, educator and researcher, Claudia Jacques de Moraes Cardoso holds an MFA in Computer Art (School of Visual Arts, NY) and is currently a PhD candidate at the Planetary Collegium, University of Plymouth, UK. Under Professors Roy Ascott and Søren Brier, she is researching space-time aesthetics in the user-information-interface relationship through the lens of Cybersemiotics. Intersecting art, technology and science, she designs interactive hybrid art and information environments that aim to explore perceptions of space-time and the digital-physical in the pursuit of human consciousness and expansion of human knowledge. She collaborates with many artists exhibiting and presenting both nationally and internationally. She has published in Leonardo, TEKs, Art & Engine, etc., and serves as Art+Web Editor for Cybernetics and Human Knowing journal. Jacques is also a participant with three other scholars in a 2014-17 NEH Collaborative Research Project based at Roosevelt University in Chicago. She has been collaborating with UCLA's ArtSci Center since 2011 as an Information and Instructional Design Consultant and is currently the ArtSci Nanolab Associate Director. Jacques teaches studio, digital and communication arts, and her studio is in Valhalla, NY.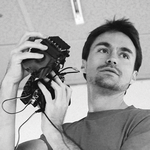 Mick Lorusso
Lead Instructor
Mick Lorusso
Mick Lorusso is a cross-disciplinary artist who interweaves musings on molecules, cells, societies, and environments. He creates images, cabinets of curiosity and interactions to address questions about energy, water, climate, and health. He has participated in interdisciplinary art residencies and programs such as ISEA, Kraftwerk Künstlerdorf, and Make Art with Purpose in countries including Germany, Mexico, Canada, and USA. He received an honorary mention in hybrid art at Ars Electronica in 2013 for the project "Microbial Schöppingen" made with microbial fuel cells. With early training in microbiology and education in art at Colorado College (BA) and San Francisco Art Institute (MFA), he has been a member of the UCLA Art|Sci Collective and an instructor for the UCLA Sci|Art Nanolab Summer Institute since 2014.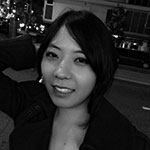 Sanglim Han
Instructor
Sanglim Han
Sanglim Han is an interdisciplinary artist who focuses on the dialogue in, on, and around bodies. She explores and looks closely at our bodies through creating installations that incorporate with video, 3D animation, virtual reality, and real-time media performance. Her works have been presented internationally in various festivals and galleries including IDFX; Matadero Madrid Contemporary Art Center; Biennial Symposium for Arts and Technology. She received her BFA from the School of the Art Institute of Chicago and is currently a candidate for the MFA at UCLA DMA and a student researcher at UCLA Art Sci.
Elí Joteva
Instructor
Elí Joteva
Elí Joteva is a Bulgarian-born inter-media artist and researcher currently working in Los Angeles. Her creative practice intersects a wide range of media: from temporal light and sound installations, photographic series, environmental sculptures, durational performances to community engagement projects. Joteva received a B.A. in Fine Arts from USC Roski and is currently an M.F.A candidate at UCLA Design | Media Arts, where she studies how new imaging tools and biofeedback technologies can provoke embodied reflections of internal experiences. Her work extrapolates the ephemeral realms of human perception by amplifying the invisible and inaudible processes underneath conscious awareness. Joteva's work has been exhibited as solo shows in North America, Europe and Australia.
Fabricio Lamoncha
Instructor
Fabricio Lamoncha
Fabricio Lamoncha Martinez holds an MA in Interactive Media Art from the Interface Culture Lab, University of Art and Industrial Design Linz. In his work he attempts to adapt his artistic and architectural background to his growing interest in the current sociological paradigms. He currently collaborates as a student worker at the Design Research Lab in the production of various projects.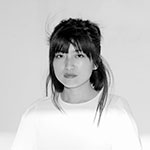 Hsinyu Lin
Instructor
Hsinyu Lin
Hsinyu Lin is an artist / researcher / educator who studies the modes by which internet shape and gets shaped by social, cultural, economic, and political dynamics. She co­-founded voidLab, an intersectional feminist collective for women, non-binary, gender nonconforming, trans and queer people to express individual identities through arts and technologies. She received her M.F.A. from UCLA Design | Media Arts and is currently a visiting professor at Loyola Marymount University.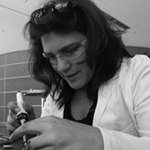 Aisen Caro Chacin
Part-time Instructor
Aisen Caro Chacin
Aisen Caro Chacin has an MFA in Design and Technology from Parsons in NYC, where she taught Physical and Creative Computing. Her radar is on Human Computer Interaction HCI- designing new perceptual interfaces; and discovering the limits of digital media. She is currently designing assistive devices as Ph.D. candidate for the program of Empowerment Informatics at University of Tsukuba, Japan. Featured as an inventor in Future Tech by Discovery Channel, awarded and published by PopSci, and shown at the NY Museum of Art and Design,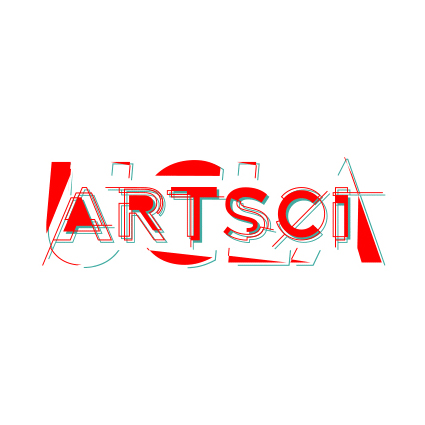 Chris Dunham
Part-time Instructor
Chris Dunham
Chris Dunham is a first-year graduate student in the Gimzewski lab at UCLA. Chris received a B.S. in Chemistry at the University of Michigan - Ann Arbor. As an undergraduate, Chris spent time in biophysical and computational/theoretical research groups; following his move to UCLA, he has now made the transition to biological and materials nanoscience research in the Gimzewski lab. Because he is a first-year graduate student, Chris no longer has free time for hobbies; however, he spends what little free time he accumulates - typically in the wee hours of the night - plotting world domination. The last year has demonstrated that anything can happen.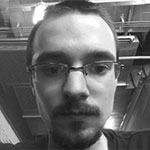 Sam Lilak
Part-time Instructor
Sam Lilak
Sam Lilak is a first-year graduate student working for Jim Gimzewski at UCLA. Sam received a B.S. in chemistry at the University of North Dakota. His undergraduate background in chemistry was primarily oriented around analytical chemistry and the specific decomposition of lignin. The graduate work he now pursues is rooted in nanomaterial development and state of the art semiconductor research.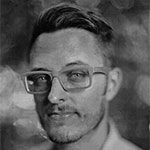 Jonathan Moore
Part-time Instructor
Jonathan Moore
Jonathan Moore is a multi-dimensional (x, y, z, time) visual artist based out of Los Angeles, California. Professionally, he has spent the past seven years in the VFX / Animation industry as a lighting / compositing artist, technical director, and cg generalist. Personally, his artwork has shifted from animation and photo based works to interactive installations utilizing micro-controllers (tiny computers), the internet, and everyday objects to explore the relationship between technology, society, and the modern human condition.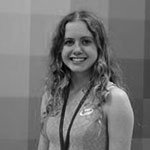 Sarah Popelka
Lead Counselor
Sarah Popelka
Sarah Popelka is a third-year undergrad at UCLA, working on creating her own major that would combine science, art, and geography. Her current research includes studying circadian rhythms, human communication, and Los Angeles. She loves rock climbing, traveling, and exploring the outdoors.
Judy Kim
Counselor
Judy Kim
Judy Kim is a second-year undergraduate at UCLA primarily studying cognitive science and film. She is a lead artist for game development and animated film teams at UCLA, often drawing from a background in 2D art but also currently learning Maya and stop motion techniques. Her interests in anthropology, psychology, philosophy, film theory, and game design revolve around understanding the mind and how both narrative and visual aspects of entertainment can positively influence our perceptions of the world. She joined the Art|Sci Center as an intern in 2015.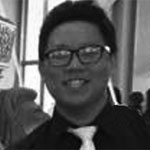 Ezra Lee
Counselor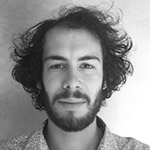 Andrew Ortiz
Counselor
Andrew Ortiz
Andrew Ortiz is a student at Los Angeles Valley College where he has completed his Associate of Arts certificate in Studio Art, and is continuing to explore his interests in design and visual art. Before attending Valley College, he spent time studying Computer Science at the UCSC Baskin School of Engineering. His recent works include large-scale surreal ink drawings and expressionist mixed-media paintings, as well as abstract photography. He is fascinated with the natural world, and his photography is largely based on abstraction of everyday things, often achieved by taking advantage of the reflective and refractive qualities of prisms and curved glass, as well as the distortions caused by flowing water.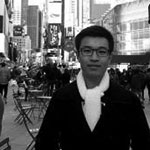 Osman Trieu
Counselor
Osman Trieu
Osman Trieu is a second year undergraduate NanoEngineering student studying at University of California, San Diego. He was a part of the Sci|Art program in 2014. When he is not hovering over textbooks during the school year, Osman loves to keep up to date with the latest technology news, ski, and travel around the world. He has worked with medical and innovation companies in the information technology field and research & development for the past two years, and will continue doing so with a major petroleum company this summer. He is interested in the incorporation of smart technologies into everyday lives, at both the nano and macro scale. Osman is very excited to return this year for his second time as a NanoLab counselor.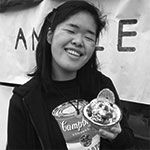 Angela Yang
Counselor
Angela Yang
Born and raised in Los Angeles, Angela Yang attended Pasadena's Westridge School for Girls, but explored her eclectic scientific and artistic interests over the summer at UCLA's Nanoscience Lab and Sci|Art Nanolab Summer Institute, the U.S. Naval Academy's Summer Seminar, and Columbia University's Materials Science and Nanotechnology Program. Additionally, she works as a research assistant for the Minnich Research Group at Caltech's Mechanical Engineering Department. This fall, Angela will be joining University of Pennsylvania's VIPER Class of 2021, a dual-degree program specializing in energy research. In her free time, Angela likes to explore her surroundings through food and document her adventures on Instagram.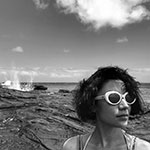 Maryam Razi
Documentarian
Maryam Razi
Maryam Razi is a graphic designer and independent researcher based in Iran, with special interest in intersections of transdisciplinary Innovative projects involving art, science and technology. After her M.A. graduation with a focus study in parameters "flow" and "aesthetics" in immersive installations, she started extending her knowledge about convergence of science and technology in media art projects. Razi is passionate about building a transdisciplinary platform for Iranian media artists, scientists and all who believe in variable realities to join, collaborate and discover.