Facilities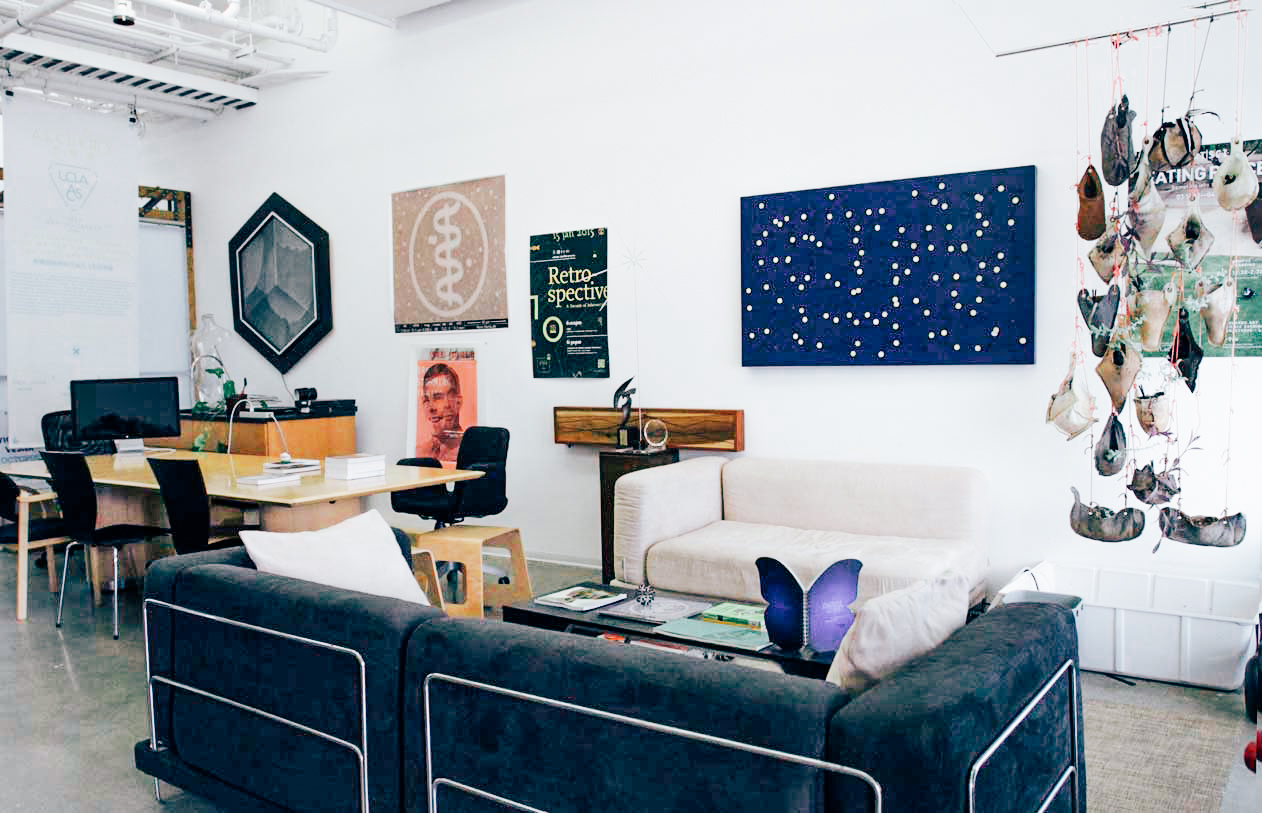 NORTH //
Art|Sci Studio|Lab (Room 5250, Broad Art Center
Art|Sci Studio|Lab (Room 5250), Broad Art Center
The Art|Sci Studio|Lab at the Broad Arts Center is where brainstorming and meeting occurs, and where the Art|Sci team maintains an extensive digital and physical archive.
SOUTH //
Art|Sci Gallery (Room 5419), California NanoSystems Institute
Art|Sci Studio|Lab (Room 5250), Broad Art Center
Most exhibitions at the center occur in the Art|Sci Gallery, located on the 5th floor of the CNSI, adjacent to the Presentation Room. This is a small space dedicated to featuring work that is collaborative and pushes the boundaries of art and science. We are particularly interested in work that is in progress and allows for a dialogue and participation with the audience. As an experimental space, the Art|Sci Gallery has given many artists and scientists the opportunity to manifest new ideas and gauge their reception with the public.
* Art|Sci has access to these facilities with prior arrangements on a case by case basis.