Nanolab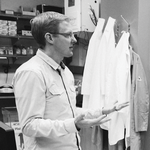 NanoLab Director Emeritus
nanopicolab.cnsi.ucla.edu/stieg
Adam Stieg serves as Director for the Sci|Art NanoLab Summer Institute. As a scientist and educator at the California NanoSystems Institute (CNSI), his work focuses on developing integrated approaches to study material systems at the interface of traditional boundaries. Through the implementation of original experimental techniques, this research seeks to bridge the gap between our current understanding of nanomaterials and their fundamental properties with how these systems tend toward complexity at increased scales of space and time. Dr. Stieg's research activities are augmented by active collaboration with artists and designers on various projects, installations, and public exhibitions that directly inform the scientific process and provide motivation to develop new educational content that conveys the need for creativity in innovation.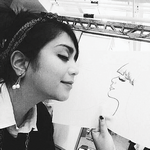 Creative Director
Dawn Faelnar is a Media Art Scientist with special interest in innovative projects that promote the beautiful collaboration between Art, Science, Design and Technology. Since graduating from the Design|Media Arts program at UCLA (minor in Neuroscience), and with nearly a decade of exposure to design development, new media and interactive technology, Dawn has been extensively involved in multimedia projects throughout the globe. Dawn spends her spare time obsessing over novelty paper, experimental music & cupcakes, and managing the continuing fundraising effort she co-founded for the victims of Typhoon Haiyan—Rebuild Cebu.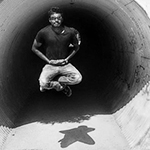 Studio/Events Manager
Dr. Dayan Wickramaratne is a biomedical engineer, photographer and video producer.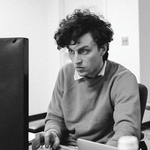 Soft/Hardware Programmer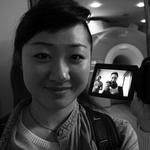 Videographer
Mary Tsang is a hybrid of sorts, specialized in both Biology and Art from Carnegie Mellon University. She dabbled a lot in rainforest research and self-taught hydroponics, and has developed a passion for "do-it-yourself" biology, citizen science, and open source learning. Since graduation, she has co-initiated a documentary web-series on DIYBio and Bioart called DIYSECT, analyzing the social-political uses of biotechnology through the lens of biotinkering. She now wavers between observer and doer, using documentary video to explore the worlds she's interested in.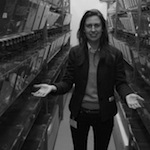 Originally from London, UK; Dr. Olivia Osborne is an interdisciplinary scientist and artist. Being a hybrid herself (English/Spanish); she has always been able to see multiple facets to her daily life and is able to integrate thoughts in an interestingly mutualistic way. Her passion lies in nature and tries to encompass that in every aspect of her life. She initiated her fervor for art at school where she took inspirational advantage of living in such a vibrant city that is London and was encouraged to exhibit and pursue her love for art. Science however, was the other main zeal in her life, which lead her to read Biological Sciences at the University of Exeter, specialising in ecotoxicology, developmental biology and environmental biology. During this time her environmental stewardship shone through as she undertook terrestrial conservation work in the jungles of Honduras and marine work in the oceans of the Bahamas. She then pursued and received her PhD in the ecotoxicology of nanomaterials from the University of Exeter, UK. Today- she swapped the quintessential picturesque Southwest England for the multifarious city of Los Angeles-where she is a postdoctoral scholar at UCLA working on the hazard assessment of nanoparticles in the environment. Her current research interests lie in environmental toxicology, nanoparticle hazard assessment and high throughput toxicity screening. Aside from being a dedicated research scientist, she keeps up her ardour for art perpetually experimenting with all forms of media, constantly exploring new ways to portray art in different forms.